The gold standard in this job is not to create beauty but to reveal it.
Scott R. Miller, M.D., F.A.C.S.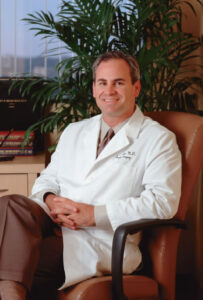 When it comes to cosmetic plastic surgery, Dr. Scott Miller understands that you don't work on patients, you work with them.
"Each patient is an individual," says Dr. Miller, who is certified by the American Board of Plastic Surgery and specializes in cosmetic surgery of the face, breast and body. "You need to take the time to get to know them—time to discuss their goals and how to best achieve them."
To allow for this strong focus on communication, cooperation and personalized planning, Dr. Miller chooses to work with a limited clientele. There's a boutique quality to the practice. You walk into the elegant Scripps La Jolla office, and you know you're going to be listened to, cared for and respected throughout the entire process.
"Our work doesn't start with the operation; it starts with the consultation," says Dr. Miller. "It's important to plan carefully and work meticulously, so you get results that are both natural-looking and long-lasting."
"There is no one else with his combination of artistry and technique," says patient Sharon Ferro. "I look and feel better than ever."
Dr. Miller strives for a harmonious result, a face that's youthful and balanced. Rather than approach cosmetic and reconstructive procedures as a set of unrelated maneuvers aimed at segments of the face, Dr. Miller utilizes the deeper muscle layers to carry the upper and lower face as a single unit. This approach repositions the cheek, jawline and neck, and avoids additional procedures as well as the distorted, "pulled" look of older techniques.
Dr. Miller, an award-winning artist in his youth, says his task is not to cover a blank canvas but to recognize the beauty that is there and give it renewed expression. "The gold standard in this job is not to create beauty," he says, "but to reveal it."
Previous Post
Next Post