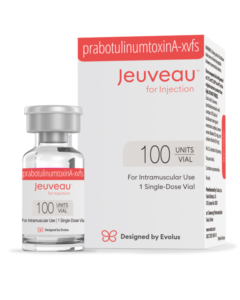 Wrinkles between the brows can develop as early as a patient's twenties and—at a certain point—can remain fixed in the skin. This telltale sign of aging can convey negative emotions when you don't realize it. As a result, you may unintentionally communicate the message that you're constantly angry, stressed, or tired. If vertical creases appear between your brows even while the face is at rest, Jeuveau™ may be able to provide an incredibly powerful and effective solution to smooth these pesky worry lines. Jeuveau™ is a groundbreaking facial rejuvenation injectable specially designed to smooth moderate to severe frown lines for a happier, more relaxed, and youthful appearance. Board-certified plastic surgeon Scott Miller, MD is thrilled to be among the first practices in the region to offer San Diego patients the benefits of long-lasting wrinkle reduction through Jeuveau™.
What is Jeuveau™?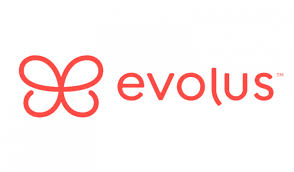 Jeuveau™ by Evolus® is a wrinkle-relaxing injectable treatment for frown lines, and the first aesthetic-only neurotoxin FDA-approved solely for cosmetic purposes. With similar properties to BOTOX® Cosmetic, Jeuveau™ is designed to temporarily prevent overuse of the facial muscles that cause expression lines to develop. In fact, many patients and doctors consider Jeuveau™ "the next generation of BOTOX® Cosmetic" due to its ability to treat deeper frown lines than any of its predecessors.
What Sets Jeuveau™ Apart From Other Injectables?
Jeuveau™ is a muscle- and wrinkle-relaxer that has been recreated, not repurposed. It is a custom solution to a modern problem. Unlike other anti-aging injectables, Jeuveau™ is produced with Hi-Pure™ technology—this means that the chemical composition is formulated in a new state-of-the-art facility under strict standards of testing and manufacture, speaking to the quality and effectiveness of Jeuveau™. Treatment can offer the following benefits for individuals struggling to erase their glabellar lines:
Ability to smooth very deep or severe wrinkles
Short treatment with no downtime required
Performed in-office at Miller Cosmetic Surgery
Results that were comparable or superior to BOTOX® Cosmetic in clinical trials
Dr. Miller or Jen Smith, RN, BSN—our aesthetic nurse injector—would be happy to help you determine whether Jeuveau™ is the best treatment choice to erase your frown lines. If not, we offer several other wrinkle-removing injectables and dermal fillers to smooth your skin and refresh your appearance.
How is Treatment with Jeuveau™ Performed?
Jeuveau™ can be administered in our treatment rooms at Miller Cosmetic Surgery. Patients should be off aspirin and NSAIDs (nonsteroidal anti-inflammatory drugs) for the week prior to injections in order to minimize bruising. Treatment takes approximately 15 to 30 minutes and a topical numbing agent can be applied prior to injections to enhance the experience, although most patients experience little to no discomfort. Using a fine needle, the Jeuveau™ solution will be meticulously delivered to the corrugator and procerus muscles—the facial muscles located between the brows. The product will then work to decrease repetitive movements in these muscles, relaxing and softening frown lines for a naturally beautiful result. The rejuvenative effects can be noticed soon after treatment and usually improve as swelling fades. There is no downtime required after injections.
How Long Do Results From Jeuveau™ Last?
Jeuveau™ takes effect quickly and can provide beautiful results for as long as three to four months, with some patients reporting that the rejuvenation lasts even longer. Touch-up sessions can be pursued to maintain the youthful aesthetic achieved with Jeuveau™, and the best outcomes are usually seen when individuals undergo three treatments per year.
Questions? Dr. Miller and our team of professionals are ready to address any concerns you have about Jeuveau™ or our other non-surgical cosmetic enhancement treatments. Don't hesitate to contact our practice today to schedule a consultation, or to speak to a member of our office.