The appearance of wrinkles, fine lines, and other signs of age along the face can be significantly reduced without invasive surgery. Cosmetic injectable treatments such as BOTOX® Cosmetic or Dysport® can smooth out your skin and give you a more youthful and refreshed appearance. Our plastic surgeon, Dr. Scott R. Miller, offers these popular cosmetic injectable treatments right here at our practice in San Diego. We can help you attain your enhancement goals in a quick, in-office procedure with results that are almost immediately apparent.
Please contact Dr. Miller to schedule a consultation for BOTOX® Cosmetic or Dysport® treatment.
BOTOX® Cosmetic
BOTOX® Cosmetic is one of the most popular non-surgical aesthetic enhancement treatments available. This effective treatment is designed to temporarily diminish the appearance of wrinkles, fine lines, and creases along the face for a smoother and more youthful aesthetic. Wrinkles are typically caused by muscles contracting under the skin. BOTOX® Cosmetic is composed of a highly-diluted form of botulinum toxin type-A, which temporarily prevents underlying facial muscles in the treatment area from contracting, diminishing the appearance of wrinkles.
The BOTOX® Cosmetic procedures involve injections made in the targeted areas with an ultra-fine needle. A topical numbing agent or "freeze" can be applied before the injection to minimize any discomfort. Treatment with BOTOX® Cosmetic usually takes only 15 minutes or less to complete, and most patients are able to resume normal daily activities right after the procedure.
You should not require any downtime after BOTOX® Cosmetic treatment. Some mild redness and swelling around the injection sites can be expected after the procedure; however, this is temporary and should quickly fade. Since a needle is used in this treatment, although it is a very fine one, there is a possibility of bruising. However, this can be minimized by staying away from aspirin and non-steroidal anti-inflammatory agents (such as Ibuprofen) for one week before and two days after injection, when possible. BOTOX® Cosmetic results are typically apparent within a few days after the procedure, and should become even more apparent over the next few weeks. The effects of BOTOX® Cosmetic often last about three to four months, and results can be maintained for an even longer period with follow-up treatments.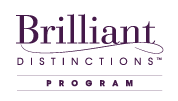 Brilliant Distinctions is a program offered by the makers of BOTOX® Cosmetic. By joining, you may receive special offers, exclusive invitations, and membership to the Brilliant Distinctions® Points Program where you can earn points on select ALLERGAN® products and services. Click here to learn more.
BOTOX® Cosmetic Alternatives
An exciting alternative to repeated BOTOX® Cosmetic treatments is SEWS(Selective Endoscopic Wrinkle Treatment). Here, we use a scope as in knee cartilage surgery to visualize the over-active muscles and thin them out. This can soften the appearance of glabella lines and bulges with minimal downtime.
Read our plastic surgery FAQs.
Dysport®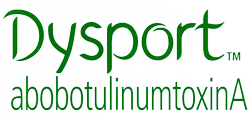 Dysport® is a new injectable treatment that offers many of the same benefits as BOTOX® Cosmetic. Dysport® is designed to reduce the appearance of frown lines, wrinkles, creases, and other signs of age. Also, partly composed of clostridium botulinum, this non-surgical cosmetic enhancement treatment works in much the same way as BOTOX® Cosmetic, temporarily preventing facial muscles in the areas targeted for treatment.
Injections of Dysport® are performed with a very fine needle. A topical anesthetic can be applied before the injections to make your experience as comfortable as possible. Dysport® treatments typically take no longer than 15 to 30 minutes to complete, and can be performed over your lunch hour.
Although there will be some temporary swelling and redness after Dysport® treatment, you should be able to return to your normal daily routine immediately. Of course, anytime a needle is used, however fine, bruising is a possibility. This is minimized by avoiding aspirin and non-steroidal anti-inflammatory agents (e.g. Ibuprophen) for 1 week prior and 2 days after injection, when possible. Results are often the most apparent about one week after treatment, and typically last three to four months. Once the effects of Dysport® begin to fade, you can keep the results going with occasional "touch-up" treatments.
Please contact Miller Cosmetic Surgery for more information on cosmetic injectable treatments, or to schedule a consultation with Dr. Miller.
Related Posts