Skin Care Products
Lifeline® Stem Cell Skin Care
Lifeline® Stem Cell Skin Care products are composed of potent stem cells that prompt the body's natural healing process, helping your skin look healthier and more youthful. It is the only skin care brand composed of non-embryonic pluripotent human stem cell extracts, producing significant anti-aging results. As a branch of the International Stem Cell Corporation, all the profits made from Lifeline® Stem Cell Skin Care are spent for funding stem cell research to find a cure for regenerative diseases, such as liver disorders, diabetes, Parkinson's, and corneal blindness.
What does Lifeline® Stem Cell Skin Care Do?
Promotes youthful complexion through highly potent stem cells
Stimulates skin's ability to repair itself through collagen and elastin production
Moisturizes and nourishes skin with additional nutrients
mybody® Skincare

A number of common skin conditions can be improved with mybody® Skincare, a new product line designed to help you maintain healthy skin for years to come. mybody®'s innovative ingredients and formulations focus on the skin's deeper layers, "reprogramming" the skin to fight skin conditions and enhance tone and texture. The mybody® company maintains a philosophy devoted to the idea that, no matter how old you are, the skin can appear more youthful for a longer period of time when the mind and the body are in the best possible health.
How can mybody® Skincare help rejuvenate my skin?
With a variety of foaming cleansers, hydrating lotions, sun protectants, and more, mybody® can help you:
Enhance tone and texture of the skin
Reduce signs of age
Reduce signs of skin damage
Renew areas surrounding the eyes
Lighten skin tone
The Skin Care Makeup by Jane Iredale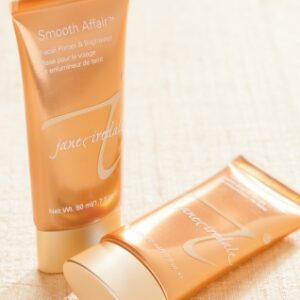 Recommended by plastic surgeons and dermatologists all over the world, The Skin Care Makeup by Jane Iredale is a highly sophisticated mineral makeup line designed to both enhance and protect the appearance of the skin. With an innovative blend of micro-pulverized pigments and minerals, The Skin Care Makeup creates a filter on the skin formed by overlapping microscopic crystals, ultimately allowing the skin to breathe while protecting it from pollutants in the air. The Skin Care Makeup products rarely need a touch-up throughout the day, and they are water-resistant and very difficult to smear, even during strenuous exercise. With the silky feel and variety of colors and shades available from Jane Iredale's The Skin Care Makeup, you can look your best all day long and protect your skin at the same time.
Neocutis Bio-restorative Skin Cream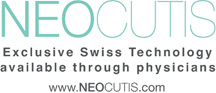 NEOCUTIS is clinically-proven to reduce the appearance of wrinkles on the face and improve the look of aged skin after two months of daily use. Dr. Scott Miller offers this skin care product because it is the first cream to use PSP®, which is the most complete protein blend of Human Growth Factors, Cytokines, and Interleukins.
Because it is a leading anti-aging skin cream, Dr. Miller recommends NEOCUTIS to patients looking to revitalize skin texture, tone, and firmness, and provide the facial rejuvenation many of his patients are looking for without the need for more invasive procedures. Contact Miller Cosmetic Surgery today for a consultation, and to learn more about how NEOCUTIS can be paired with nonsurgical procedures such as BOTOX® Cosmetic.
What does NEOCUTIS Bio-restorative Skin Cream do?
Anti-aging Properties: helps reduce appearance of wrinkles and fine lines, improve skin texture and tone, and enhances skin firmness
Post-Procedure: promotes recovery and skin restoration following cosmetic or dermatological procedures such as chemical peels and laser treatments.
Adjunctive Care: soothes skin when combined with topical treatments for rosacea or acne.
Replenix Green Tea Skin Care by Topix


Replenix takes the skin care benefits you receive from drinking green tea and uses an innovative polyphenol formulation to minimize damage caused by free radicals and sun exposure. Not only does Replenix have the power to protect against sun damage, but it also cools and soothes irritated or sensitive skin.

What does Replenix Green Tea Skin Care do?
Smooths the texture of skin because it also contains Retinol
Reduces fine lines, wrinkles, acne, and acne scarring
Combats the appearance of rosacea
Soothes, heals, repairs, and protects your skin
Glytone


Glytone is based on the initial innovation involved with free Glycolic Acid, which provides the highest skin rejuvenation efficacy available. Through the combination of at-home skin care and in-office procedures, Glytone can help patients achieve the vibrant, youthful appearance they've always wanted.
What does Glytone do?
Create long-lasting improvement in skin tone, texture, and resilience
Prevent premature aging and reverse sun damage
Reduce the appearance of uneven, rough, bumpy or red skin
Soothe dry, irritated, or rough skin on the face, heels, elbows, and knees
bioCornuem


bioCorneum is the only 100% silicone scar treatment with SPF protection from UVA/UVB rays. This product is designed to improve the appearance of scars both new and old, and provide an optimal healing environment for new scars.
What does bioCorneum do?
Convenient single application for easy management of raised, or red scars
Topical, noninvasive treatment scientifically proven to improve the appearance of scars
Latisse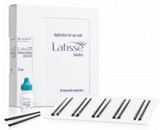 Latisse® is a prescription treatment for hypotrichosis used to grow eyelashes and make them longer, thicker, and darker. The product is scientifically proven to more than double lash thickness over the 16 week treatment period.
VitaMedica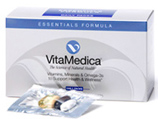 The VitaMedica line of products promotes whole body health and well-being. From anti-aging supplements to acne vitamins, probiotic supplements to natural bruise treatment, Dr. Miller wanted to provide this line of products to ensure the health of his patients was protected from a number of environmental factors that can impact their aesthetic appearance and overall radiance.
Dr. Miller includes healing supplements from Vitamedica with each surgical procedure. He feels strongly that boosting the immune system and specifically targeting bruising and swelling allows for a quicker and easier recovery and better results.
Contact Dr. Scott Miller and his Miller Cosmetic Surgery practice for more information on any of these products, or to schedule a skin care consultation with our Esthetician, please contact our office at 858-453-3133.