Skin care is one of the most valuable ways you can maintain a healthy, youthful complexion. Whether you want to preserve your skin or repair damage, our board-certified plastic surgeon and our staff can create a customized treatment plan and skincare regimen to help you put your best face forward. We offer a large variety of effective, medical-grade products to help you achieve radiant skin you will feel proud to reveal.
ALASTIN® Skincare
The topical products in the ALASTIN® skincare line are uniquely developed with TriHex Technology®, which utilizes select peptides and active botanicals to support the renewal of dead or damaged skin. This special formulation process helps maintain the skin's rejuvenating properties when collagen and elastin production slows down.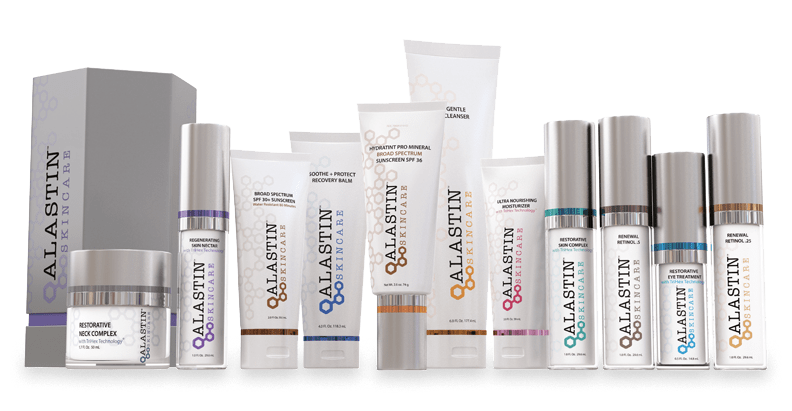 Restorative Skin Complex
The Restorative Skin Complex serum by ALASTIN® fights against visible indicators of facial aging — such as wrinkles, fine lines, and depleted volume — to completely restore a healthy skin tone and texture.
Lifts and volumizes skin
Reduces fine lines and wrinkles
Improves complexion
Supports new collagen and elastin production
Regenerating Skin Nectar
Regenerating Skin Nectar is designed to be a post-treatment skin enhancer that helps strengthen and renew the skin after cosmetic facial rejuvenation services, such as microneedling, lasers, or peels.
Maximizes the results after a cosmetic treatment
Helps soothe skin during the recovery process
Encourages the turnover of healthy skin cells
Gentle Foaming Cleanser
This product is a self-foaming cleanser that should be applied to remove dirt, makeup, pollutants, and other impurities. As a non-pore clogging product, the cleanser can restore your skin without causing irritation or redness.
Formulated with antioxidants
Soothing for all skin types
Inhance Post-Injection Serum
As an award-winning serum praised by NewBeauty®, the INhance serum is designed to speed up the skin's recovery process after cosmetic injections.
Helps resolve bruising and swelling after treatment with injectables
Keeps the skin plump and hydrated
Calms irritated skin
ISDIN®
ISDIN® skincare products are designed to target the leading cause of skin damage in men and women: solar and UV radiation. With products developed based on years-long studies exploring the lasting impact of stressors to the skin, such as pollutants, dietary factors, and lifestyle habits, ISDIN® promotes a brighter and healthier-looking complexion.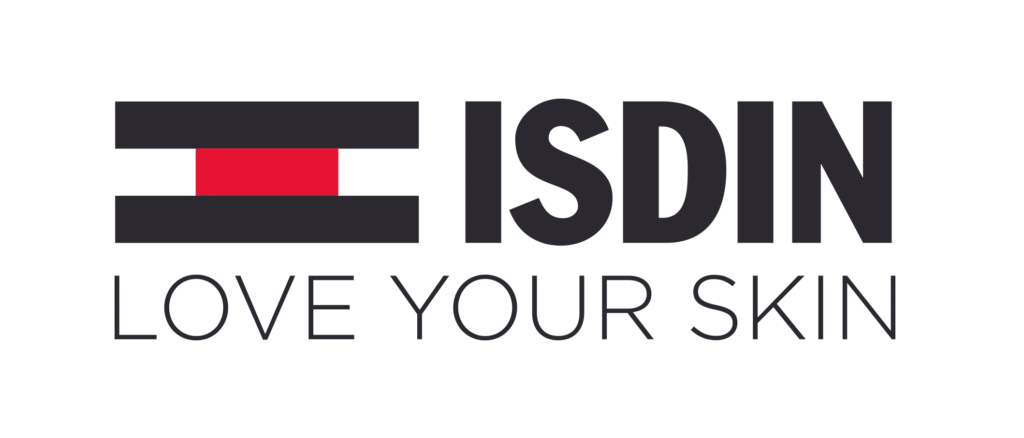 K-Ox Eye Cream
Rich in vitamin-K, the K-Ox Eye Cream can combat puffiness, eye bags, and dark circles to reclaim a more rested and youthful appearance. After use, patients typically notice a firmer, smoother, and more rejuvenated feeling in the eyes.
Helps improve skin elasticity under the eyes
Noticeably reduces puffiness and dark circles
Firms the under-eyes
Eryfotona Ageless Tinted Broad Spectrum SPF 50
This tinted mineral sunscreen offers an ultralight formulation to protect against photoaging. Eryfotona Ageless is made with zinc oxide, antioxidants, and other regenerative properties that can treat sun damage and reduce wrinkles.
Helps even skin tone
Repairs photoaging effects and sun damage
Protects against harmful UV rays
Eryfotona Actinica Broad Spectrum SPF 50
Listed on the "Best Beauty Buys of 2021" by InStyle®, Eryfotona Actinica is an enzyme-rich sunscreen designed to repair your skin while protecting it from further damage.
Contains photolyase enzymes to repair sun damage
Protects skin from UV rays
Formulated with DNA Repairsomes®
EltaMD®
EltaMD® products are designed to not only heal the skin, but also protect it from additional sun and UV damage. Made with zinc, the sunscreens from EltaMD® are non-pore clogging and suitable for even sensitive skin types.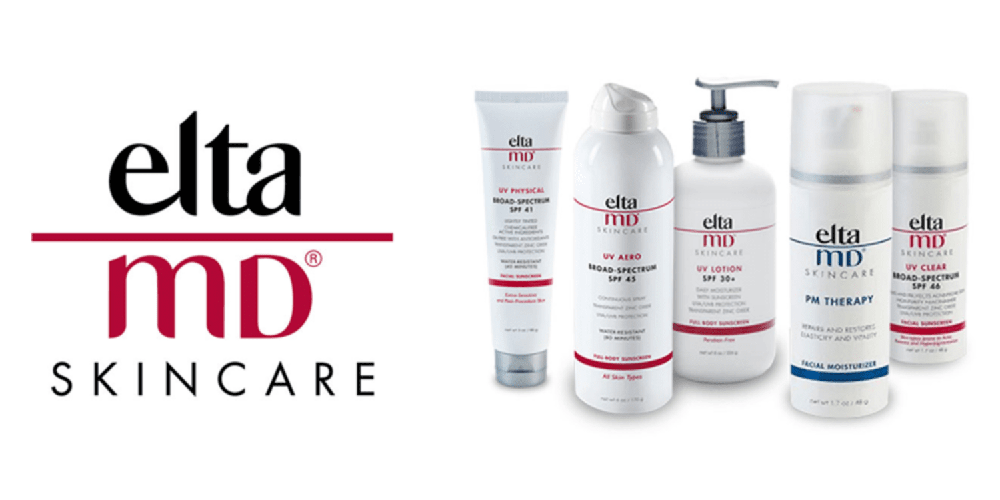 UV Daily Sunscreen
UV Daily Sunscreen is available in both tinted and non-tinted formulations to help even your skin tone. This product can be great for daily use, and includes hyaluronic acid to boost skin hydration and reduce fine lines.
Contains zinc, vitamin E, and antioxidants to diminish signs of facial aging
Helps facilitate a smoother and softer skin texture
UV Clear Sunscreen
Highly effective for more sensitive skin types, the UV Clear Sunscreen includes niacinamide and hyaluronic acid to make the skin look healthier and more refreshed.
Helps calm and protect skin for individuals who struggle with hyperpigmentation, rosacea, breakouts, and other skin concerns
Promotes an even, glowing skin tone
DefenAge® Pro Exclusive
DefenAge® Pro Exclusive is an exciting new skincare line that uses top-of-the-line proprietary technology to completely revitalize the skin. Each DefenAge® product is packed with Age-Repair Defensins®, which refer to regenerative molecules that signal the body to turnover old, damaged cells and create new skin. Given the age-defying properties that belong to these molecules, DefenAge® can correct skin aging for visible results after only six weeks! With regular application of three products — the 24/7 Barrier Balance Cream, 8-in-1 BioSerum, and 2-Minute Reveal Masque — patients can:
Visibly thicken, firm, and smooth the skin
Minimize and unclog pores
Reduce oiliness, dryness, redness, and dullness
Correct age spots, acne scars, melasma, and other surface imperfections
Powerfully refresh the tone and texture of aging skin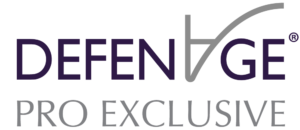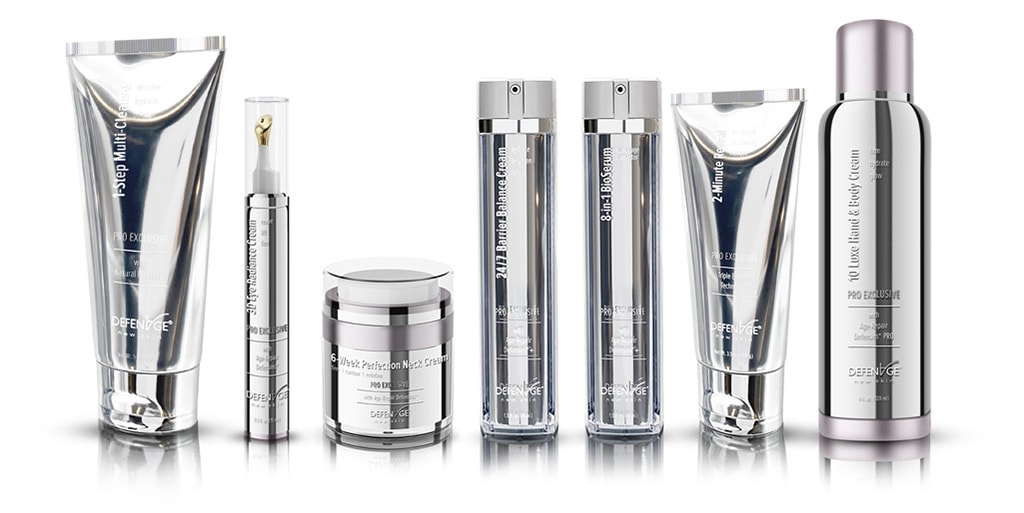 If you have any questions, or would like to schedule a skin care consultation with our Esthetician, please contact us today.