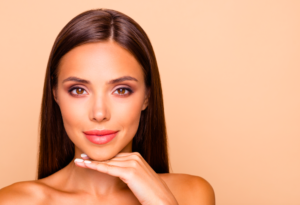 Due to the difficulty of shaping isolated fat in the submental region (the area between the head and neck), a double chin can be very difficult to reduce naturally. Patients often struggle with achieving a leaner neck contour despite the most demanding exercise regimens, prompting many individuals to seek out alternative solutions. Fortunately, there are both surgical and non-surgical treatments available to sharpen the chin and jawline.
Liposuction is usually considered the "go-to" procedure for reducing fat in the face and body alike. As a technique that has been performed for decades and evolved with time, liposuction can be a relatively simple and predictable surgery to remove excess fatty deposits under the chin. Board-certified plastic surgeon Scott Miller, MD typically performs the tumescent technique when performing liposuction, which means that a solution of anesthetic and medications is administered before the procedure to reduce swelling, discomfort, bruising, and blood loss. Using a narrow cannula (tube) inserted through tiny incisions, Dr. Miller can utilize liposuction to sculpt a leaner jawline and neck contour that appears completely natural. Individuals who would like to improve a double chin while avoiding surgery can even achieve a slimmer facial appearance with CoolSculpting®—a non-surgical controlled-cooling treatment designed to remove stubborn fat by "freezing" fat cells. While CoolSculpting® does not offer the immediate results and surgical precision of liposuction, it can still be an effective approach to minimize fullness under the chin and with no down time or the need for anesthesia 
Miller Cosmetic Surgery offers several techniques to slim and sculpt the area under the chin for a sleeker neck profile. Please reach out to us online or by calling (858) 453-3133 to schedule a consultation. Dr. Miller would also be happy to discuss your concerns via a virtual consultation if you feel more comfortable with an at-home appointment during this time. 
Previous Post
Next Post