Dr. Scott Miller and the Staff
Meet Dr. Scott Miller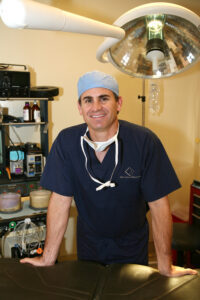 Dr. Miller is devoted to providing exceptional cosmetic and reconstructive plastic surgery in a personal and caring environment. His elegant office, located in the Scripps Medical Office Building on the campus of Scripps Memorial Hospital in La Jolla, includes a state-of-the-art certified surgical facility. Dr. Miller's highly trained Staff is available to assist you with any questions you may have.
Dr. Scott R. Miller is board certified by the American Board of Plastic Surgery, which demands its surgeons meet or exceed rigorous standards in plastic and reconstructive surgery. He has completed a prestigious aesthetic cosmetic plastic surgery fellowship with world-renowned plastic surgeon Dr. Bruce F. Connell. During his training under the "Father of the Modern Face Lift," Dr. Miller honed his surgical skill and techniques on achieving natural beauty in his plastic surgery patients.
Dr. Miller pulls from his years of experience by frequently teaching courses on plastic surgery, instructing surgeons in endoscopic (minimal scar) techniques and advanced concepts in facial rejuvenation and enhancement. His expertise includes minimal scar facial rejuvenation, nose reshaping, breast surgery, liposculpture, tummy tucks, structural fat grafting, personalized skin care and more.
Dr. Miller is an attending surgeon at Scripps Memorial Hospital in La Jolla, Voluntary Clinical Instructor of Plastic Surgery at the University of California, San Diego and featured by multiple media news sources including Fox News, among others. He is the author of the chapter on facelift advances in a plastic surgery textbook, along with numerous medical articles. Dr. Miller is a member of the American Society of Plastic Surgeons, the California Society of Plastic Surgeons and a fellow of the American College of Surgeons and is involved in the Interface International Surgery Program, operating on children with disfiguring birth defects.


Dr. Miller participated as a special guest on UCSD-TV's Health Matters. Dr. Miller discusses many topics ranging from shorter recovery times to procedures such as Mommy Makeovers.
Education
Dr. Miller earned his M.D. and completed his internship and residency in surgery at the University of California, Irvine. He completed his plastic and reconstructive surgery residency at the University of California, San Diego and went on to complete advanced fellowship training in aesthetic cosmetic surgery. He is an attending surgeon at Scripps Memorial Hospital in La Jolla and a Voluntary clinical Instructor of Plastic Surgery at the University of California, San Diego. Dr. Miller is involved in the Interface International Surgery Program, operating on children with disfiguring birth defects.
Dr. Miller takes and individual and personal approach. This combined with his technical expertise and aesthetic artistry leads to outstanding results.
University of California, Irvine College of Medicine
Year of graduation: 1991
University of California Medical Center Department of Surgery
Year of graduation: 1995
University of California San Diego Division of Plastic Surgery San Diego, California
Year of graduation: 1997
Bruce Connell Aesthetic Cosmetic Surgery Fellowship
Year of graduation: 1997
Hospital Affiliations
Scripps Memorial Hospital – La Jolla
Professional Affiliations
American Board of Plastic Surgery
American Society of Plastic Surgery
American Society of Aesthetic Plastic Surgery
Fellow of the American College of Surgeons
American Medical Association
California Medical Association




Awards
2011 – Best of La Jolla Award, Cosmetic Surgeon, US Commerce Association
2011 – Best Doctors in America
2006 – ASPS/PSEF Recognition Award
2005 – Who's Who Among Executives and Professionals "Honors Addition" 2005
2000 – ASAPS Appreciation Award for Advancement of Aesthetic Surgery
1991 – The J. Gordon Hatfield Award for Excellence in Surgery
1991 – Orange County Medical Association Auxiliary Research Award
1987 – Excellence in Research Award, UCI School of Biological Sciences
1987 – Pacific Coast Athletic Association Scholar-Athlete Award
1986 – Dean's Award for Research
View Dr. Miller's Curriculum Vitae
Meet the Staff
Our Team
Our team is focused on quality – quality results and quality care. Each staff member shares Dr. Miller's dedication to details which contributes to great results. By keeping a small, tight-knit staff, we can maintain a warm, personal environment and be responsive to individual patient needs.
Katie, Patient Care Coordinator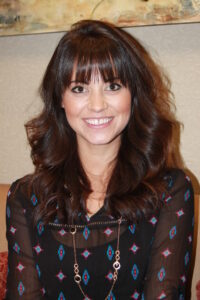 Katie is Dr. Millers Patient Care Coordinator. She earned her Bachelor's of Arts degree  from the University of San Diego. Katie has extensive knowledge in plastic surgery and in the customer service industry .She is kind and capable and will help you throughout your journey here at Miller Cosmetic Surgery. From arranging your consultation with Dr. Miller to assisting you with surgery scheduling, Katie will be there every step of the way.
Katie is so sweet and is always eager to assist with anything I need.
Betsi, Practice Coordinator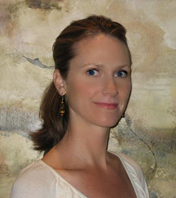 Betsi is Miller Cosmetic Surgery Center's Practice Coordinator. She has worked for Dr. Miller since 2000, and has an extensive knowledge of plastic surgery procedures and office policies. Betsi is dedicated to helping each patient have the best experience possible. She will be happy to assist you with scheduling your consultation, answer questions regarding surgical fees and policies or helping with the logistics of surgery scheduling.
Betsi, thank you for your responsive handling of all matters regarding my cosmetic surgery this year. You help to instill confidence in patients during all aspects of the cosmetic surgery experience.
Christine, Surgical Technician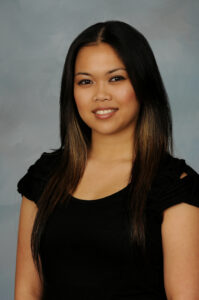 Christine is our Certified Medical Assistant and Patient Care Technician. You will see Christine at the front desk, in the operating room and in the exam room during post operative appointments. She is an asset in all aspects of the practice as she will be there throughout your entire experience with us. Christine works directly with Dr. Miller and the rest of the Miller Cosmetic Surgery Team and is here to help you achieve beautiful results.
Christine your smile and kind demeanor always put me at ease. You have helped make this experience a truly positive one!
Ashley, R.N.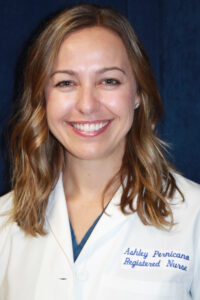 Ashley is our Head Nurse at Miller Cosmetic Surgery Center. She earned a Bachelor of Science degree from Michigan State University where she was also a four year division one field hockey player. She earned top athletic and academic honors while attending Michigan State University and was elected most valuable player and team captain her senior year. She then went on to New York City where she received her Nursing Degree from New York University. After completion of her nursing degree she worked in aesthetic and plastic surgery in both Manhattan and Long Island. Being a native of San Diego Ashley wanted to return to our beautiful city. She is dedicated to making the each patients experience a pleasant one. Ashley spends quality time with each patient throughout the entire surgical process and provides an excellent level of care.
You put my mind at ease before surgery, thank you for your kind approach.
Kelly, R.N.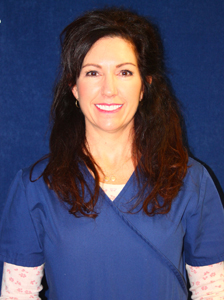 Kelly is a Registered Nurse with 21 years experience. A graduate of the University of Minnesota, Kelly will assist you throughout your surgical experience. She is a very calming and compassionate professional who is dedicated to meeting your needs and helping you attain outstanding results.
Thank you Kelly, for your professional confidence and warmth. It is always a pleasure to come to the office. Dr. Miller has a wonderful staff"
Joanna, Certified Surgical Technologist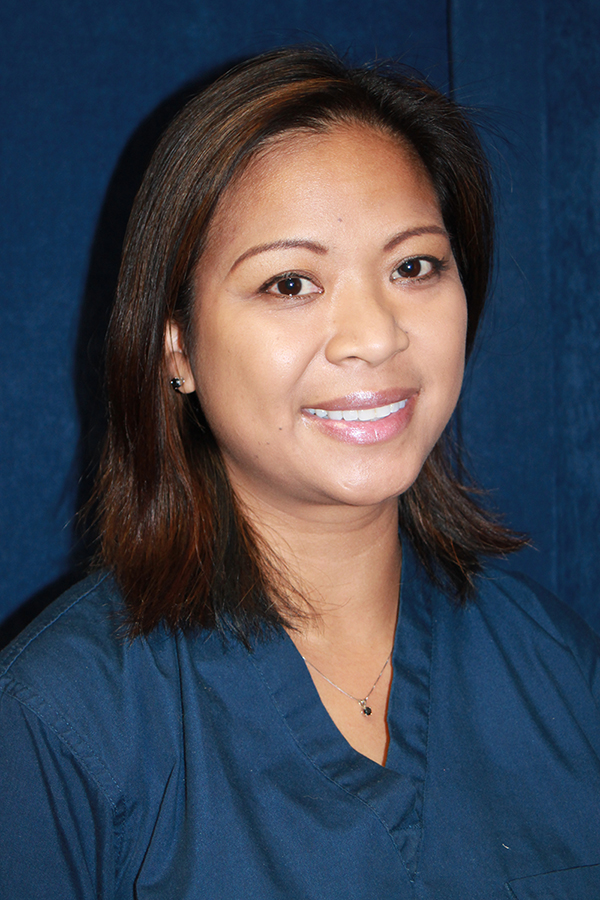 Joanna is our Certified Surgical Technologist, she is Dr. Miller's primary assistant in the operating room. Joanna earned her Bachelor of Arts degree in Communications from California State University San Marcos and then earned her Surgical Technologist certification from Concorde College. In addition to assisting in surgery, Joanna also prepares, stocks and maintains our AAAASF Certified operating room and helps Dr. Miller and his nurses on clinical office days. Joanna has been in the Cosmetic Surgery field since 2011, she will be with you throughout your surgical experience and is an integral part of our team.
Please contact our practice for more information on our team, or to schedule a consultation with Dr. Miller.