Tummy Tuck
A tummy tuck, also known as abdominoplasty, is designed to eliminate loose, excess skin around the abdomen while also repairing any stretched or torn abdominal muscles. If needed or desired, liposuction can also be employed during surgery to reduce localized pockets of stubborn fat in the area. The final outcome of tummy tuck surgery is usually a flatter stomach with a more toned and firm appearance. The best tummy tuck candidates are often at or near their ideal weight but struggle with extra skin and fat around the lower abdomen in spite of good diet and exercise habits. Men and women who have recently undergone significant weight loss can also greatly benefit from the advantages of a tummy tuck.
For women who have had one or more pregnancies, a tummy tuck can be an essential component for regaining a pre-pregnancy figure. Weight gain, weight loss, and repeated stretching and scarring can take a tremendous toll on a woman's body after one or more pregnancies, especially in the stomach area. By repairing the abdominal muscles with a tummy tuck, these women can achieve results that diet and exercise alone could never achieve. Depending upon their individual cosmetic goals, Dr. Scott R. Miller may also recommend combining a tummy tuck with one or more additional procedures for a fully comprehensive mommy makeover.

The best!!!! He did my tummy tuck a few years after having twins.

Kersten Flydal Galambos

March 18, 2014

12345
Tummy Tuck Procedure
The tummy tuck procedure typically begins with an incision made across the lower abdomen, just above the pubic area and beneath the bikini line. An incision may also be made around the belly button. At this time, the underlying abdominal muscles can be tightened, providing a stronger abdominal wall and reducing overall waist size. The skin and fat between the pubic area and the belly button is usually removed, and any loose tissue from above is pulled down and to the center. Finally, a new opening is made for the belly button at the proper position.
The entire abdominoplasty procedure generally takes about 2-3 hours to complete, but this may vary based on each patient's unique needs. With the help of a close friend of family member, most individuals are able to return home the day of their surgery.
Recovery from Tummy Tuck
Following abdominoplasty, a firm elastic dressing is placed over the area and medication is given to alleviate soreness and discomfort. Patients are typically up and walking around in a day or two. After about one week, most individuals can expect to walk around normally but should avoid any strenuous activity for 3-4 weeks. Scars should fade over time, and within 3-6 months will be flatter and lighter. By removing the sagging, excess skin and accumulated fatty tissues, patients immediately enjoy a flatter, firmer abdomen and thinner waist.
Schedule a Consultation with Dr. Miller
For more information about tummy tuck surgery, or to schedule a consultation with Dr. Miller, please contact our office today.
Related Posts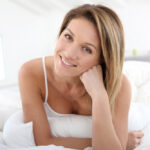 What Will My Scars Look Like After Tummy Tuck Surgery?
Tummy tuck surgery, designed to tighten, tone, and slim the…
Read More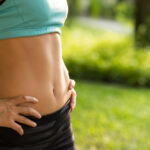 Liposuction or Tummy Tuck: How Do I Know Which Is More Appropriate?
For men and women who eat healthy diets and exercise…
Read More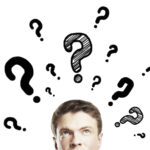 How Does Plastic Surgery for Men Differ from Women?
Though there are many plastic surgery procedures that both men…
Read More