Face Lift and Neck Lift
The word facelift may conjure the image of someone looking pulled and unnatural, but thanks to innovations in technique and technology, today's facelifts are more effective and natural looking than ever. Patients can expect to look more refreshed, rested, healthy, and often years younger. By tightening the underlying tissue as well as removing excess skin, Dr. Miller achieves long-lasting facial rejuvenation that allows patients to age more gracefully.
Why Choose Dr. Miller?
Dr. Scott Miller is uniquely qualified when it comes to facelift and neck lift procedures. After earning his M.D. at the University of California, Irvine and completing his plastic and reconstructive surgery residency at the University of California, San Diego, Dr. Miller was chosen for a prestigious fellowship with world-renowned plastic surgeon Dr. Bruce Connell. By working closely with Dr. Connell, Dr. Miller truly honed his skills and knowledge of facial aesthetics. This invaluable fellowship experience in addition to Dr. Miller's artistic eye and surgical skill has helped him to become "the one to see" for natural looking facial rejuvenation.

I'm so pleased I had a facelift and my nose refined in 2008. I was 55 at the time. I looked so natural when I returned to work people just commented how…

Jan T.

May 06, 2016

12345
Facelift and Neck Lift Candidates
A facelift and neck lift are designed to remove excess, sagging skin while simultaneously tightening any loose underlying facial tissues. This popular surgery is often used to reverse some of the most common signs of age. Candidates for this procedure will typically have one or more facial aesthetic concerns, including:
Wrinkles
Loose or sagging skin
Jowls
Hollowed cheeks
During the consultation process, Dr. Miller will perform a physical examination, review your medical history, and carefully discuss your expectations to help ensure a facelift and neck lift are the best methods to achieve your individual aesthetic goals. Ideal candidates for this procedure are in good overall health, do not smoke, and maintain realistic expectations in regard to results. Dr. Miller recommends candidates stop smoking at least six months prior to surgery, as smoking can cause complications during recovery. Additionally, smoking after facelift and neck lift surgery may negatively impact the final results of the procedure.
My biggest concern is about having a facelift look natural. What should I know?
Not all surgeons are created equal. You need to be aware of the surgeon's technique and artistic sense. See examples of their work, not computer art. I prefer a composite facelift approach with double layer support. The same as double layer stitching on a quality shirt, it will look better and last longer. This deep layer approach allows preservation of the hairline and reshaping the tissues in the appropriate direction; both are critical in achieving an outstanding natural appearing result.
Facelift and Neck Lift Procedure
The procedure usually takes 3-5 hours. The incision is from the temple down around the earlobe and to the back of the neck. A small incision under the chin allows removal of excess fat. Sagging muscles are tightened and excess fat and skin are removed. The incisions are closed meticulously along natural skin lines and creases to allow maximum camouflage and concealment. Together, the tightening of skin and underlying tissues lessens wrinkles and creases and restores the natural facial highlights and contours of youth.
Facelift and Neck Lift Recovery
As with any surgery, patients can expect some swelling and bruising in the days immediately following the procedure. During this time, any discomfort can usually be controlled with medication. Any dressings are removed within the first few days, and swelling and bruising typically subside over a week or two. If patients experience numbness, this should fade within 3-6 months of surgery. Post-operatively, sun protection is a must to protect incisions and promote better scar healing.
Facelift and Neck Lift Results
With Dr. Miller's skill and experience, a facelift and neck lift can effectively smooth wrinkles, eliminate sagging or loose skin, and tighten the underlying facial muscles for a natural, youthful appearance. How long do the results of a facelift and neck lift last? While you don't turn into a pumpkin at midnight, aging does continue according to genes, time and habits. For some, the benefit of always looking younger than their age is sufficient. Others want to maintain a vital, energetic, youthful appearance, and opt for follow-up procedures in 5-15 years. Some patients choose to combine this procedure with a forehead lift for sagging eyebrows or eyelid surgery for bags around the eyes to further enhance and maintain facial harmony.

I went to 4 different doctors for consultations about having a face lift or some kind of face work done. Dr. Miller was my 4th consultation and, after I met with him, I knew I had found my surgeon. I was right. He did not try to oversell…quite the opposite. He said all I needed was to have my eyes done and I would look 10 years younger and completely natural. Boy did he deliver. I am so happy with his work. And nobody would know I've had any work done unless I told them. I indeed look completely natural.
I wouldn't go to anyone else for surgery! He's the best! I highly recommend him.

Julia Mink

February 20, 2016

12345
Schedule a Consultation
For more information on our facelift and neck lift procedures, please contact our office today.
Related Posts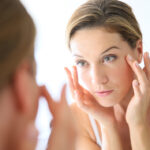 What to Expect After Eyelid Surgery
Eyelid surgery, medically referred to as blepharoplasty, is one of…
Read More
How Long Should Swelling, Bruising, and Numbness Last After a Facelift?
As with most surgeries, facelift patients can expect some mild…
Read More
What Age Is Best for a Facelift?
There is no one "correct" age to receive a facelift;…
Read More