Breast Augmentation
Breast augmentation with breast implants can help women who would like to add volume and enhance the contours of their breasts. Whether you have had lifelong dissatisfaction with the size of your breasts, or if you have experienced a loss of breast volume after pregnancy or weight loss, breast augmentation can help you reach your goals. As one of the most common plastic surgery procedures performed each year, breast augmentation has helped numerous women regain confidence in their appearance.
In your surgical consultation, Dr. Scott Miller will listen to your aesthetic goals and address any questions or concerns you may have about breast augmentation. His goal is to help you understand the pros and cons of the procedure, as well as how breast surgery will affect your body. Dr. Miller will explain your options regarding how the surgery is performed, which includes incision location, breast implant types, and implant location. Depending on your specific needs and goals, other procedures, such as a breast lift, can often be performed in tandem with your breast augmentation for an even greater enhancement to the breasts. Breast augmentation procedures are fully customized to your individual needs to help you achieve the most natural-looking results.
To learn more about how breast surgery can enhance your appearance, please schedule a consultation with Dr. Miller today.
Breast Augmentation Procedure
A breast augmentation typically takes about one to two hours. The surgery begins with an incision made in one of the following areas:
In the fold on the lower part of each breast just above where it touches the chest
Around the areolas (the darkened skin surrounding the nipple)
In the armpits
Through the belly button
The approach used depends on your unique needs and goals and will be discussed during the consultation process. Once the incision has been made in the planned area, a pocket is then created either directly under the tissue or underneath the muscle. The implant is then placed inside the pocket and the incisions are closed.
Throughout the entire procedure, our experienced plastic surgeon pays close attention to aesthetic details, including symmetry and shape, to achieve the most natural appearance. Once the surgery is complete, he will bandage the area in dressings that consist of gauze and a special bra.
Recovery from Breast Augmentation
Following your breast augmentation surgery, medication is given to minimize pain and discomfort. You will experience the most soreness for the first two to three days, but this should subside to a moderate level for the remainder of the first week as it begins to fade. Minimal bruising and swelling are normal, but they should disappear gradually over time. A day or two post-surgery, patients are typically up and around but should avoid heavy lifting and strenuous activity. Sutures are removed within a week and scars typically fade gradually, often to the point of barely being noticeable. There may be some degree of firmness and loss in nipple sensitivity immediately after the operation, but the breast usually softens and sensitivity returns.
Most women are able to return to work after four to five days, depending on their jobs. For the first four to six weeks following your surgery, there will be some exercise and lifting restrictions.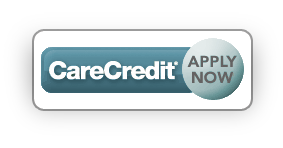 Schedule a Consultation with Dr. Miller
For more information about breast augmentation, or to schedule a consultation with Dr. Miller, please contact our office today.
Related Posts
How Long Should Breast Implants Last?
There is a common misconception that breast implants need to…
Read More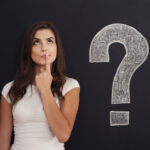 SHOULD YOU HAVE A REVISION TO HAVE THE IMPLANTS BELOW THE MUSCLE?
Breast revision surgery is typically performed when a woman is…
Read More
Will Pregnancy Affect My Breast Implants?
In general, Dr. Scott Miller recommends that most patients wait…
Read More