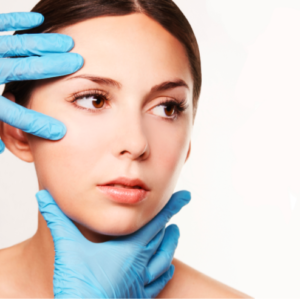 As Southern California and the country at large continue to experience an overall increase in plastic surgery trends since March, Dr. Scott Miller recently revealed what changes patients can expect at their in-office appointment in light of the ongoing coronavirus pandemic. Speaking to PopSugar® magazine, Dr. Miller noted that this period of remote online learning/working has been opportune for many people who have been waiting for the right timing to pursue procedures like a facelift, breast augmentation, or tummy tuck. Similar to the new protocols patients may face during a visit to the dentist or doctor, a plastic surgery appointment now involves effective safety measures to prevent the spread of COVID-19. 
"In addition to pre-visit screening questions, temperature checks, and face coverings," Dr. Miller explains, "…there are precautions such as no-touch registration, viral filters on all airway and anesthesia ventilators and connectors, [and] UV exam room sterilization between each patient." Those who are scheduled for a procedure may also be tested for COVID-19 prior to their operation to further safeguard the health of patients and staff. According to Dr. Miller, these guidelines are put into place with the goal of ensuring patients are "as safe or safer here than anywhere else they may go, including their home."
See the full contents of Dr. Miller's feature in PopSugar® here, and don't hesitate to call (858) 453-3133 to learn more about our stringent safety guidelines. If you're considering an aesthetic treatment or procedure, Miller Cosmetic Surgery has enacted several COVID-19 protocols to help ensure you can achieve your cosmetic goals in an environment marked by safety and cleanliness. Please contact our San Diego practice to schedule a personal or virtual consultation. 
Previous Post
Next Post