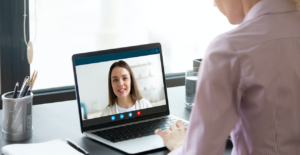 Since the lifting of lockdown and shelter-in-place orders across the country, the American Society of Plastic Surgeons (ASPS) has reported an increased demand in patients seeking plastic surgery and non-surgical cosmetic enhancement. This rising trend was recently explored in PopSugar® magazine, where Dr. Miller shed light on the heightened interest in aesthetic treatments over the past few months. 
According to the article, individuals in Southern California and around the country have had ample time during the pandemic to ponder their perceived imperfections, leading to a growing percentage of the population who are considering plastic surgery. Dr. Miller is quoted in the article stating he has observed "…an increase in consultations and surgeries across the board." He has particularly noticed a pattern in which patients seem to be taking more notice of their face and jowls, even bringing in screenshots taken during their Zoom® meetings to highlight their desired improvements. Due to the facemask mandates permeating most parts of the country, Dr. Miller remarks that "…there seems to be no better time to hide the neck and lower face during the healing process. That's probably why we are doing more lower facelift procedures and neck lifts than ever before."
Read the full article featuring our San Diego plastic surgeon by clicking here. At Miller Cosmetic Surgery, we are fully committed to safeguarding the health of our patients by upholding the high standards of safety and cleanliness that individuals have always expected from our team. Don't hesitate to schedule a personal or virtual consultation with Dr. Miller to discuss your cosmetic goals and treatment options.
Previous Post
Next Post