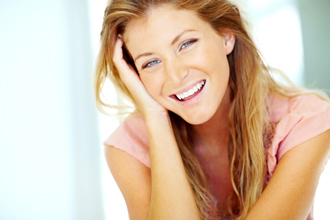 According to the American Society of Plastic Surgeons, the facelift is one of the top five cosmetic surgery procedures in the U.S., with 126,000 surgeries performed in 2012 alone. Our knowledgeable, board-certified plastic surgeon, Dr. Scott Miller, provides insight into the facelift process by answering questions about this popular procedure. Find out why he believes it is becoming more of a trend, as well as how he educates patients on the procedure during consultations. For more information, or to schedule an appointment with Dr. Miller, please contact us today.
Q: Why do you believe the facelift is gaining in popularity?
Dr. Miller:People are recognizing the lack of effectiveness of non-surgical procedures when treating midlife aging of the face and realizing that quality surgery with a natural looking outcome is available.
How do awareness and improved results influence this increased interest in facelift surgery?
DM:Both address patients' biggest desires, such as looking younger, more refreshed and vibrant. It also addresses the biggest fears of looking fake, artificial or overdone.
Q: What is the most common age for patients undergoing a facelift at your practice?
DM:55-60
Q: What is the single most important thing for patients considering a facelift to know?
DM:The first chance is your best chance to get it right. Do your research–don't be pennywise and pound foolish. A well done facelift looks natural and keeps you looking younger from that point forward.
Q: What do you discuss with patients at the consultation? What are most common concerns?
DM:People are worried about the safety of anesthesia, so we discuss our techniques with them. We use TIVA (total intravenous anesthesia). This technique avoids inhaled gases, minimizing post-operative nausea and discomfort. People are also worried about looking excessively different or unnatural. Our structural contouring facelift technique, which uses less pull and tension, moves the tissues as a unit and avoids looking "done", fake or pulled.
If you would like to learn more about facelift surgery, or would like to set up a consultation with Dr. Miller, please feel free to contact us.
Previous Post
Next Post