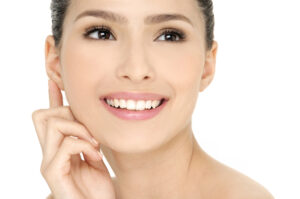 Rhinoplasty is one of the most popular facial plastic surgery procedures available. The treatment can improve both cosmetic and functional issues you may be having with your nose, addressing breathing problems and/or nasal shape, size, and symmetry. As with any surgical procedure, there are risks and benefits to rhinoplasty. Dr. Scott Miller wants to make sure you are thoroughly knowledgeable about all aspects of rhinoplasty treatment in order to make the best decision for your needs. He will go over the nose surgery procedure in detail with you during your initial consultation and answer any questions you may have.
Here is a brief look at some of the benefits and risks of rhinoplasty:
Rhinoplasty Benefits
Rhinoplasty can not only enhance the look and function of the nose, it can also improve confidence and eliminate years of self-consciousness caused by your nasal appearance. Rhinoplasty can:
Increase or decrease the size of the nose
Give the nostrils a new shape
Reduce the nasal tip
Reduce the bridge
Enhance the balance and harmony between other facial features
Have a positive effect on your overall facial aesthetic
Correct problems associated with a deviated septum
Improve breathing
Rhinoplasty Risks
All surgical procedures, no matter how major or minor, carry some degree of risk; however, Dr. Miller is a skilled plastic surgeon who works diligently to minimize risks during rhinoplasty surgery. It is also very important to follow all post-operative instructions after rhinoplasty, as any deviations could interfere with the healing process and the overall results.
Risks of rhinoplasty include:
Complications with anesthesia
Bleeding
Infection
Numbness/pain
Difficulty breathing
Discoloration in the skin
Swelling
Dissatisfaction with results
Septal perforation
Improper healing or noticeable scarring
Complications requiring a secondary rhinoplasty procedure
Dr. Miller will be happy to answer any questions you may have about the rhinoplasty procedure, the techniques he utilizes to reduce risks, and other aspects of nose surgery. Please contact us today to schedule a rhinoplasty consultation.
Previous Post
Next Post