As a founding member of Alphaeon® – a lifestyle healthcare company – Dr. Scott Miller is proud to offer his patients their new skin care line, TEOXANE Cosmeceuticals. This innovative line is composed of medical-grade skin care containing injectable-grade hyaluronic acid (RHA) to act as a topical filler. These products have been specially formulated to rejuvenate the skin for a healthier, more youthful complexion. The products are clinically proven to hydrate the skin and reduce signs of aging, such as fine lines, wrinkles, and lost volume.
The anti-aging effect that TEOXANE has on the skin is due to its unique formula that contains Resilient Hyaluronic Acid (RHA™). Hyaluronic acid is a naturally-occurring substance in the body that helps the skin absorb and retain moisture. RHA™ is a specialized form of the ingredient that creates a hydrating layer and moisturizes the skin day or night. The products are also designed to be used following professional skin care treatments for enhanced results. When the TEOXANE product line is adopted as part of a daily skin regimen, patients can begin to see tighter, smoother skin.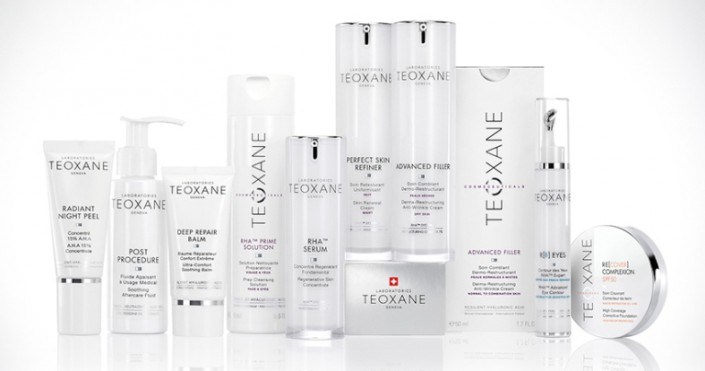 For more information about how TEOXANE can improve your skin, please contact us today!